We've covered all the letters till U and if you've missed them, you can go a explore our website for amazing stuff. Now it's time to talk about the fruits that start with V. You'll be amazed to know how much you didn't know. Here goes the list of fruits that begin with alphabet V
Victoria Plum
Vespolina
Vernaccia
Velvet Tamarind
Valencia Pride Mango
Valencia Late Oranges
Vaccaresse Grape
Voavanga
Fruits that start with V
It's time to learn a little something about all the fruit mentioned above.
1. Victoria Plum
The victoria Plums are wide oval-shaped with a weight of around 30-40 g. The red-violet color of the fruit makes them look pretty and white dots and a waxy coating on the peel is just icing on the cake. The yellow juicy pulp around the middle oval bone is freely separated from the pulp. The fruits have a universal application: they are eaten fresh, dried, or processed into homemade products.
2. Vespolina Grape
This variety got its name due to the high sugar content, because of which wasps are very fond of it (vespa – wasp in Italian). Vaspolina wines are rich in the aroma of flowers, spices, wild berries and have a rich fruity taste.
3. Vernaccia Grapes
Vernaccia Grapes are a rare Italian variety used to make some delicious white wines. These wines are characterized by a fresh taste with hints of citrus and fresh aromas. The berry is medium, spheroidal with a medium texture, thick greenish skin.
4. Velvet Tamarind
Velvet tamarind is a special kind that is highly valued for its rich composition and delicious fruity taste with sweet and sour notes. It is believed that the regular use of tamarind helps to significantly improve the condition of the skin, relieving inflammation, protects against aging, strengthens the immune system, improves digestion, lowers blood pressure and cholesterol levels, helps to lose weight, and restore hormones in women.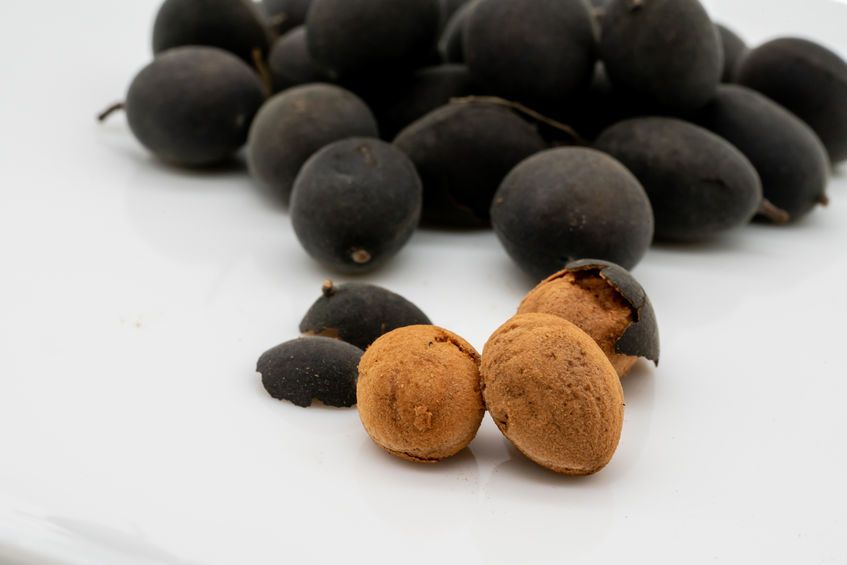 5. Valencia Pride
Valencia Pride mango is another pride of Florida breeders. It was introduced into the culture in 1941. The fruit has a sweet juicy and very aromatic pulp. The fruits ripen from July to August. . This popular fruit tree is grown and cultivated around the globe in tropical regions.
6. Valencia Late Oranges
Valencia Late oranges are also not large in size, but they can be easily distinguished from other citrus varieties by their spherical, slightly oblong shape. The fruit of the Valencia Late variety has thin and smooth skin, without obvious dimples and irregularities. You can easily recognize Valencia Late oranges for their incredibly intense citrus scent, although they may taste a little sour.
7. Vaccaresse Grape
Vaccaresis is also called silver brown. This red grape variety is cultivated in France and produces wines with low alcohol content, but strongly colored. Vaccaresis offers clusters of medium sizes and cylindrical in shape. They are compact. The grapes are also medium in size. They are well-rounded and have a blue-black color.
8. Voavanga Fruits
Fruits are round, up to 5 cm in diameter, with a smooth green skin, which turns yellowish-brown when ripe. The pulp is dense, moderately juicy, astringent in unripe fruits, and in ripe fruits, it acquires a pleasant taste. The fruit contains 4-6 dark brown seeds 1-2 cm long.
Conclusion
That's all about the fruits that start with V. Check out our other articles to know about fruits that start with other alphabets.
Browse the list of fruits name that starts with the alphabet A – Z